Integrity Insight International is a consulting firm founded by Steve Priest in 2013 after he started, grew and sold Ethical Leadership Group. We focus on ethics, compliance, culture, leadership and corporate responsibility. We deploy consultants worldwide depending on the needs of the client. Our consultants-several of whom are profiled below-are experienced, highly skilled professionals who take our mission, values and craft very seriously.
Mission 
To help organizations strengthen their cultures of integrity and performance.
Values 
Years of field work confirm that employees find it difficult to remember more than four values without a clever mnemonic. We opted for fewer. And since Integrity is in our name, we figured that would suffice.
Serve Clients
Make a Difference
Flourish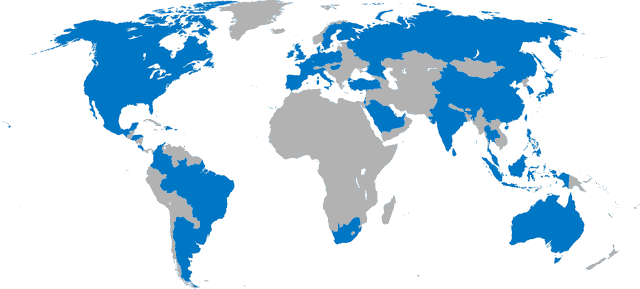 Steve has been described as the "Johnny Appleseed" of business ethics. He has done ethics work in over 50 countries with front line employees, mid-level managers, key suppliers, executives and boards. Maryann and Angeli have done work in many of these countries and more! They have a passion for bridging cultural gaps to achieve alignment on the most important business and ethical issues organizations face. Ask about our special offer if you help fill in the map!